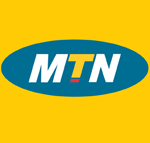 To be able to retrieve your lost MTN sim, all you
have to do is a sim swap and in a matter of
hours, MTN will help you replace your sim. So
how do you do this
FIRST STEP
Goto this website http://www.mtnonline.com
and fill in your details in the online sim swap form
1. Title
2. First Name
3. Last Name
4. E-mail Address
5. Birthday
6. Alternative number
7. INFORMATION ON OLD LINE
a. (STOLEN / LOST / DAMAGED)
b. Was your MTN line Stolen? Lost? Damaged?
8. Enter the phone number of the stolen/lost/
damaged line
9. LINE OWNERSHIP VERIFICATION (CUSTOMER
MUST ANSWER AT LEAST 2 QUESTIONS CORRECTLY)
- How much credit did you load when you last
recharged? * what 3 GSM numbers do you frequently dial? please insert the full phone
number e.g 0803000000
10.INFORMATION ON NEW LINE TO BE USED FOR THE
SWAP
11. Please provide the number of the new line or
Kit Number on the pack of the new Prepaid
Welcome Back, that you bought for this Welcome
Back/ SWAP. (Phone number of the new line,
starting with 0803 0r 0806 or 0703 or 0706 or
0813 or 0816
Note that you will need to buy a new mtn sim ard but don't insert it in the phone
first until you have done the sim swap.