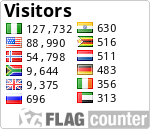 Etisalat 2GB for N2000
Etisalat Nigeria has released a new data plan, 2GB data plan for N2000. All Etisalat subscribers are eligible to subscribe for the data plan. So in addition to the formal,
Etisalat 1GB for N2000
data plan is 2GB for 2000.
THE 2GB DATA PLAN CODE
The subscription code for the 2GB data plan is *229*2*8#
How do you activate this data plan? Recharge 2000 naira Airtime on your Etisalat line and dial *229*2*8#. Wait to receive an SMS indicating that your subscription plan is successful.
HOW TO CHECK THE 2GB DATA PLAN BALANCE?
To check your data plan balance, dial *228#
HOW DO I KNOW MORE ABOUT ETISALAT DATA PLAN?
To know more about all Etisalat data plans, simply dial 229.
HOW TO USE THE 2GB DATA PLAN
The 2GB data plan is meant to be use on Android phones, others browsing phones and as internet subscription plans
For other recent Etisalat data plan;
3GB for 4000
,
Etisalat IGB FOR 2000
LIST OF ALL ETISALAT DATA PLANS
Here is the updated list of all Etisalat Data Plans and Bundle Plans
price(N)


Please note: valid for 30 days. Auto-renewal & data rollover apply. Enjoy a 30% bonus on all plans from 200MB – 6GB.



Please note: auto-renewal applies. No data rollover on daily plan, night & weekend period (9PM – 6AM weekdays & all weekend).

For further questions, use the comment box below or visit Etisalat official website
http://www.etisalat.com.ng/easyblaze/dataplans.php#easyblaze
Enjoy!